The first half year was a tough one for stock market investors and the bad news is that most people believe it won't get easier any time soon.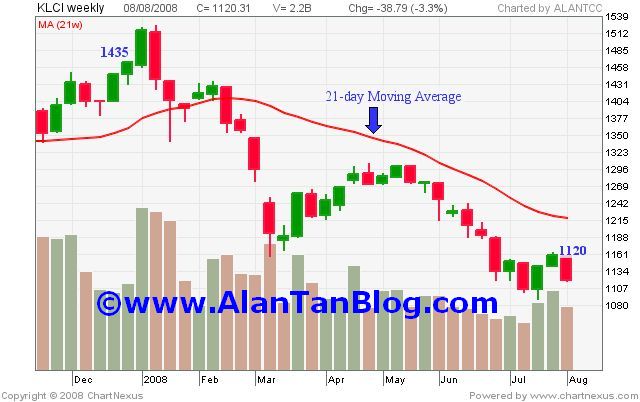 The Kuala Lumpur Stock Exchange Index-probably the most watched stock index in Malaysia- has dropped 22% this year. A 20% decline is widely considered by analyst as the start of a so-called Bear Market!
Malaysia's financial markets were in Full Uncertainty with the following below events to be unfold(which is Good for Swing Trader)
·        26 August – Permatang Pauh by-Election
·        29 August – Badawi's Budget
·        16 September -The deadline for Pakatan Rakyat(PR) to take over the Federal Government.
·        20 September – Anwar-Sodomy Court case
Despite uncertainty outlook for Wall Street, troubling political developments and global equities, companies are still making money. People still smoke, drink and eat. Maybe even more during this period!
.
Best advice: I would rather Keep Cash!
October is one of the Worst Months to Play the Stock Market. Other Bad Months are: July, January, September, April, November, May, March, June, December, August And February
–Mark Twain