There are many travel guides that available in hardcopy book. Some of the more popular one is like Lonely Planet guides.
Personally, I won't buy any of this travel guides in the bookstores. This's because the information can be easily get outdated once the printed version hit the market and the cost is not cheap either since it's an imported product.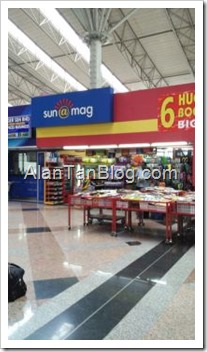 Most the travel guides and tips can be easily obtain from Internet i.e Facebook Travel Group, Blogs, Tourist Information Websites etc. The best thing is the information is FREE and able to read the latest Reviews and feedback. Some of the book advise can be bias too.
Most of The hotel you stay will have a good information on the travel guides. Some even have a Tourist Information Counter. So don't worry about the travelling  information.
Normally, I'll only visit the country once. This's because there are plenty more other new Frontier(countries) to visit.
Should I buy the travel guide book for all the countries that I wish to visit, then very soon, my storage space will running out!
I  relied heavily on review site like TripAdvisor  etc
When I was walking place the Kuala Lumpur Sentral (KL Sentral) for an appointment, I notice a book store was selling an old version of Lonely Planet Guide Books at a great discount.
Since it's cheap, I just purchased a copy of Lonely Planet Guide to India for RM20. The publication date was September 2011.
It has the complete map so I don't need to print anything.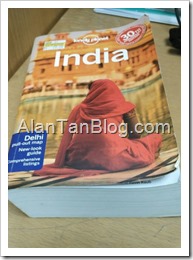 The good and bad thing about this Lonely Planet Guide Books Promotion:
Good:
1) It's sold a a great discount. The latest edition was price at RM160 but for this promotion, it only range from RM10 to RM20
Bad:
1) It's the old version copy i.e Publication Year was from 2010 etc
2) Some Book is not in a new condition. I believe this's the  Browsing Copy or returned unsold book.
The location of the book stores is at Level 2, Stesen Sentral  (next to the Money Changer)