This post is specially for  those who use the Prepaid sim card from Maxis, DIGI, Celcom, UMobile and TuneTalk.
Most of the prepaid user will Reload their sim card by buying a Top Up Tickets or E-Vouchers Top Up, at the shops.
The Profit Margin for a Top Up Tickets  is very low and most shop depend on the huge Volume Business to generate Higher Profit.
Therefore, It's very slim chance for the prepaid user to get a discount on prepaid reload.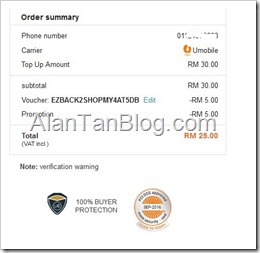 However, there is a Better & Cheaper way to reload your Prepaid sim card today!

You can get a Discount if you reload via Lazada Online.
There's no need to waste money on Parking or Petrol to get a phone to be reload!
This offer is for limited time period only
Fulfillment by Lazada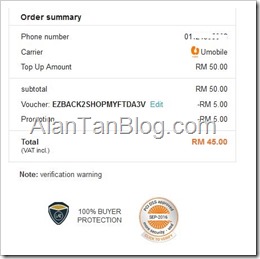 You can get RM5 Discount if you reload at Lazada using the discount code below:
EZBACK2SHOPMY4AT5DB
EZBACK2SHOPMY0XW7NV
EZBACK2SHOPMYFTDA3V
EZWELCOMEMYD317IB
The available Top up amount are RM5, RM10, RM20, RM30, RM60 and RM100
If you reload RM30 with discount of RM5, you only pay RM25.
That's 16% Discount Off!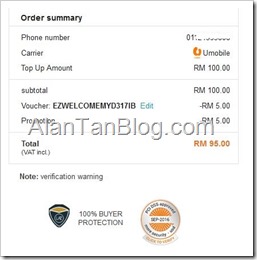 A trip in Lazada warehouse
<