By today, you should received the Maybank Dividend Reinvestment Plan Notification if you apply for one.
I hope you did apply for it as  Maybank is one of the Blue Chip counter in Bursa Malaysia and getting Maybank shares on discount price.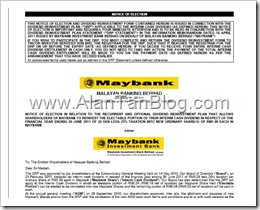 All your shares will be automatically credited into your Central Depository System(CDS).
You may confirm the shares crediting by calling your stock broker of wait for your CDS statement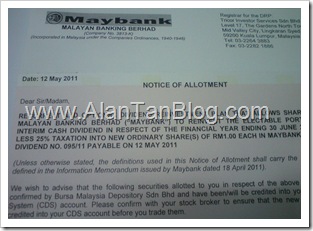 Happy Investing! 🙂