Tune Talk- Latest mobile telephone service that Offer the Lowest Prepaid Rate.
Do You still remember 010 prefix  mobile phone number?
After two years long of planning and  discussions, Now You can own a 010 prefix  mobile phone number with Tune Talk. 😀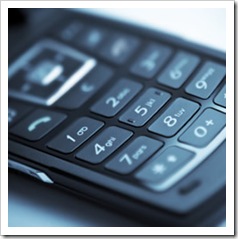 Tune Talk aim to offers a no-frills voice and short messaging service package with what it describes as a simple, value-for-money product with easy accessibility and wide distribution reach.
It operates as a mobile virtual operator and targets to serve the underserved segment of the market by offering the lowest flat calling rates and lot of best incentives.
Riding on Celcom (Malaysia) Bhd's 2.5G network, Tune Talk aims to achieve One Million  subscribers within a year of launch.
Tune Talk is the fourth mobile virtual network operator(MVNO) to launch its services, after Merchantrade, XOX and REDtone.
An MVNO is a company that offers mobile services, such as voice and text messages, without having to own a spectrum. It rides on the existing mobile operators' spectrum.
It is reported a total of 143,000 starter packs was sold in less than two weeks during the pilot package.
Tune Talk Sdn Bhd chairman, Datuk Seri Tony Fernandes is confident mobile phones offer future growth potential, which led to this natural extension of the Tune Group. "It is common nowadays for people to send their email and conduct their work through the mobile phone. Soon, boarding passes will be available through mobile phones and you might even be able to pre-order your nasi lemak on an AirAsia flight through them."
Tune Talk SIM starter pack is sold at RM5 and is already preloaded with RM5 pre-loaded worth of talk time with 30 days validity for immediate usage!
It  charges 22 sen per minute and SMS is charged 5 sen each, one flat rate across all mobile Network which is officially was one the lowest rates in the country.
It also claims its IDD  rates are 10 per cent lower than other operators.
On top of the lowest rate, it offer value-added incentives like a RM100,000 personal accident coverage from Etiqa Insurance Bhd and RM1 million worth of AirAsia E-Gift vouchers to its top 10 callers daily for the next 12 months.
I may get this one soon 😀
Tune Talk Subscribers Can Enjoy Lower IDD Rates Over Other Mobile Operators
SEPANG: New mobile operator Tune Talk Sdn Bhd, which operates the prefix 010 for its prepaid cellular service, aims to beat the competition by offering IDD rates that are 10% cheaper.
The company will charge a flat rate of 22 sen per minute for calls to any operator in the country, while an SMS cost 5 sen each.
Chief executive officer Jason Lo said Tune Talk would focus on voice calls and SMS but would be introducing GPRS services sometime next month.
Speaking after the launch of Tune Talk at the Sepang Aircraft Engineering Sdn Bhd's hangar yesterday, Lo said the Tune Talk SIM pack was sold at RM5 and it came with a RM5 pre-loaded worth of talk time.
Chairman Datuk Seri Tony Fernandes said he expected one million subscribers for Tune Talk and AirAsia Bhd also hoped to bring in the customers for its mobile services.
All smiles: (from left) Shazalli, Lo, one of AirAsia's shareholder Datuk Kamarudin Meranun, and Fernandes smiling for the camera at the official launch of Tune Talk at the Sepang Aircraft Engineering Sdn Bhd's hangar Wednesday.
Tune Talk would become profitable in the next six months and its cash position would also be positive by then, he added.
Tune Talk operates a mobile virtual network operator (MVNO) that rides on Celcom's 2.5G cellular infrastructure to roll out services.
Celcom chief executive officer Datuk Ser Shazalli Ramly said the partnership will enable Celcom to leverage on both Tune Talk's and AirAsia's successful Internet business models.
Lo said Tune Talk also aimed to make inbound advertising as a key source of income.
It had secured AirAsia, Etiqa Insurance Bhd and 99 Speedmart Sdn Bhd as its SIM pack co-branding partners.
He said all Tune Talk subscribers would be given a free RM100,000 personal accident coverage from Etiqa Insurance.
It is also giving over RM1mil worth of AirAsia e-gift vouchers to its top 10 callers everyday for the next 12 months.
From:thestar.com.my/news/story.asp?file=/2009/8/20/nation/4556241&sec=nation
A New Mobile Phone Service to be Launched
By B.K. SIDHU
PETALING JAYA: Tune Talk Sdn Bhd, in which Celcom (M) Bhd has a 35% equity stake, is finally set to launch a new prepaid mobile service next Wednesday after over a year's delay.
The move could potentially spark a new round of price war in the prepaid segment of the cellular market.
Celcom has an option to raise its stake in Tune Talk to 51% within three years or when Tune Talk's subscriber base reaches 1.5 million, whichever is sooner.
Jason Lo … 'We are offering voice, SMS and data services on a 2.5G platform'
Tune Talk is a mobile virtual network operator (MVNO) that rides on Celcom's cellular infrastructure to roll out services as it does not have its own spectrum, but has operations in billings, customer care and switching systems.
"We are offering voice, SMS and data services on a 2.5G platform. A user just needs to buy a SIM card for RM5 and insert it into his mobile phone, choose the number he wants and he is connected to our network," Tune Talk chief executive officer Jason Lo told StarBiz in an interview yesterday. "We are going to offer very low flat rates for our Tune Talk service and we offer nationwide coverage from day one.''
Tune Talk's prefix for its cellular service is 010.
Apart from Celcom, Tune Ventures (owned by Datuk Seri Tony Fernandes and Datuk Kamarudin Meranun) has a 37.5% stake in Tune Talk.
The remaining 27.5% in Tune Talk is held by several individuals including Datuk Seri Kalimullah Masheerul Hassan, Lim Kian Onn, Lo, Gurtaj Singh (the COO of Tune Talk) and Mark Lankaster (the CEO of Tune Hotels).
The company has a paid-up capital of RM10mil.
Lo expects the capital expenditure over the next three to five years to be between RM40mil and RM50mil, of which RM10mil will be invested in the first year.
Tune Talk is not the first to launch a service on the MVNO concept as U-Mobile, Merchantrade, XOX.An and RedTone International Bhd have all done it, but it claims to have the widest coverage.
Even so, it will have to battle it out with major players such as Maxis Communications Bhd, DiGi.Com Bhd and even Celcom which have their own networks and established subscriber bases in both the postpaid and prepaid markets where the pricing is already very competitive.
Together, these three companies control nearly 100% of the cellular market share in the country.
"We know the other players have the financial muscle but let's see how the story develops. We are going for the under-served market, the basic users and we want to be part of the cellular industry. Celcom is very supportive of what we are doing (even though we are competitors in the market place),'' Lo said.
What Tune Talk is about to offer may stir up competition, with entry level SIM cards reasonably priced at RM5 each, competitive rates and plans to give out 10 e-vouchers daily for a year which will cost the company RM1mil.
"Our product offering is going to be unique as every day we will be giving out 10 e-vouchers to the highest voice users. These vouchers are valued at RM200 each and can be redeemed for air tickets from AirAsia. We will also provide personal accident coverage to all our users and this is provided by our partner, Etiqa Insurance.
"I have been a user of a particular mobile company but I have not got bonus in airtime or even a free phone even though I believe I should. It really depends on where you put your customer and at Tune Talk we are putting them first,'' Lo said, adding that the target in the first year was to get one million customers.
Tune Talk will distribute its products via 10,000 dealers in the country.
From:biz.thestar.com.my/news/story.asp?file=/2009/8/14/business/4515776&sec=business