Effective 15th September 2011, all prepaid reloads and prepaid starter/SIM packs will be charged a 6% service tax.
According to joint statement made by Malaysia telco  industry, the service tax is a consumption tax and chargeable to the customer, as provided for in the service tax laws.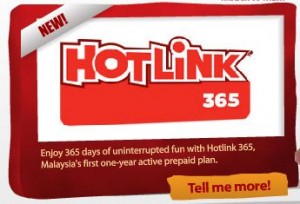 In the Service Tax Act 1975, all telecommunication companies allow  to levy service tax at the prevailing rate on telecommunication services, including mobile prepaid services.
This is  the same tax that  levied on food and beverage purchases from restaurants, fast food outlets and hotels.
With effect from January 1, service tax rate is 6%. Prior to 1 January 2011, service tax rate was 5%  and all  telecommunication companies has been absorbing this since 1998. But now they have decided to pass the cost to the consumer.
The 6% service tax will be charged on top of the price of your Prepaid SIM pack and/or reload at the point of sale. This mean consumer that purchase a RM10 Prepaid reload will be charged RM10.60(The RM0.60 is the service tax, which will be remitted to the Government.)
In conclusion:
RM10 Prepaid reload will cost RM10.60
RM30 Prepaid reload will cost RM31.80
RM50 Prepaid reload will cost RM53.00
RM60 Prepaid reload will cost RM63.60
RM100 Prepaid reload will cost RM106.00
*After 6% service tax from Sept 15
This really not a good news to all the prepaid users as the call rate for prepaid charges is still very high. The telco companies gave an excuse that Prepaid call and SMS charges were more expensive then and have progressively dropped over the years with very competitive rates today.
This is NOT True as the call rate is   NOT  competitive at all!
Some telecommunication companies are very clever in deceiving the consumer with attraction(competitive) call rates.
At surface, the prepaid call rate look Low(cheap) but in the actual fact  is Exorbitant !
They NEVER tell you about the blocking charges type. If the call rate is RM0.35 per minutes with the 60 second block cycle, you have to pay RM0.35 even you speak for 40 seconds.The ideal one is ONE second per block cycle(You pay what you use)
You can save on call rate by choosing the prepaid  call plan  that have  the lowest(smallest) second block cycle and lowest call charges.
All the reload via e-reload such as ATM, Internet Banking, Cash Deposit Machines, Electronic Payment Kiosks, shall  temporarily unavailable until further notice. Therefore the only option is via physical reload card.
Those who stay in in tax free areas such as Labuan, Langkawi and Tioman are exempted from the 6% service tax when buying mobile prepaid starter packs and reload