It is good to have CCTV surveillance system BUT how useful is it?
Look at the below video that captured the Mamak Robbery at Section 15, Shah Alam on 28th August 2011 
When you are eating out, it's good NOT to bring any valuable items such laptop, expensive hand phone etc.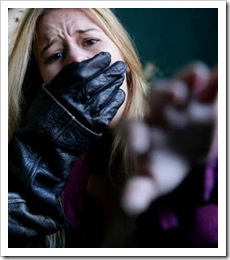 I remember when I make a police report about a Break In, the Investigation Officer ask me 3 important question.
1) Do you have a CCTV surveillance system?
2) Do you suspect anyone?
3) Any eye witness?
If any of the answer above is NO then it's a as good as NEVER making a Police Report!
That why some people don't report to Police even a crime has happen.
It very much hassle to make a police report.
Yes, police report can be make at any Police Station BUT the Investigation Officer is located at limited location. So after making a police report at Police Station A, you need to travel to Police Station B in order to meet the Investigation Officer.
When you meet the Investigation Officer, he/she ask above 3 main questions and many non related question for formality purpose i.e what do you work as, how many family member etc (Totally Waste of my Time and wasting Public Resource)
What do you say?
.
Mamak Robbery Section 15 Shah Alam 28/08/11
.
Location : Restoran Subur Seksyen 15 Shah Alam
Date / Time : 28th August 2011 @ 0355hrs to 0405hrs
8 Suspects (5 entered into the shop / 3 were at the side entrance)
Stolen items(1 cashier machine with Cash remains confidential, 3 laptops (1 from owner's cousin and 2 from customers))
.