I just came back from Asia Internet Congress which was held at the prestigious 5-star Ritz-Carlton Hotel, Kuala Lumpur, Malaysia  from 28-30 October 2011
It's great to learn new things from the Internet Gurus like Simon Leung, Jo Han Mok, Fabian Lim, Gobala Krishnan, Tan Yang Po(property)  and Terence Tan.
Fabian was one of the main speaker and was promoting his 5 day Search Engine Optimization(SEO) Certification "Hand On" Workshop which will be held next month in Singapore and  February 2012 in Malaysia.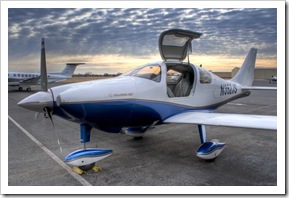 Fabian Lim  is currently CEO, Asia Internet Academy Pte Ltd, Asia's largest internet training academy and a full-time internet marketer since 2003. He is also Director, Click Media Pte Ltd, specialist Search Engine Marketing & Social Media Marketing firm with offices in Singapore, Malaysia, Indonesia and USA. According to his blog, he claimed to have trained over 2,000 graduates in his popular Internet Marketing Bootcamp program in Singapore, Malaysia, Indonesia and Japan.
Previously a manager with global management consultancy, Deloitte, Fabian turned full-time online entrepreneur in 2003. Fabian's expertise include Pay-Per-Click Advertising, Search Engine Optimization, Web Analytics, Online Campaign Management and Affiliate Marketing Strategy.
His online marketing clients include multi-national companies and public sector organizations such as IE Singapore, Singapore Polytechnic, Sennheiser, SISTIC, Green Dot Internet Services, Management Development Institute of Singapore, GP Batteries and many others .
Fabian is a Qualified Google Advertising Professional and the only CERTIFIED SEARCH ENGINE MARKETING TRAINER authorized by Search Engine Workshops (USA) to conduct Search Engine Optimisation Certification training in Singapore, Malaysia, Indonesia, Philippines & Hong Kong.
In 2010, Fabian launched SharesXPert shares trading system, a breakthrough and proven End-of-Day (EOD) high probability shares trading system that requires zero technical or fundamental analysis using Trend Trading concept!
He reward himself with a private airplane, Columbia 350 light aircraft costing $S500,000 as a birthday gift. Apart of private plane, he also owned $2.6 Million condo and BMW 7 Series worth $340,000 in Singapore.
.
Fabian Lim Surprise 40th Birthday Celebration At Asia Internet Congress
.
.
He was a self-made millionaire Internet entrepreneur and a living proof what Internet Marketing could possibly provide!
Watch all the interview by Razor TV below as Fabian gave some valuable tips on entrepreneurship and sharing his success stories. RazorTV follows internet entrepreneur Fabian Lim as he flew us from Seletar to Senai on his private plane.
With the private airplane, Columbia 350, he able to have lunch in Melaka & Penang in less than a day. This is a truly a great lifestyle what Internet able to provide.
Truly inspiring!
.
A millionaire's dream flight (From balloon artist to millionaire Pt 1)
.
Millionaire entrepreneur Fabian Lim's dream came true last December when he acquired his own private airplane, a Columbia 350, from the U.S. for $500,000. RazorTV hopped on board with him as he flew from Seletar Airport to Senai Airport.
.
Millionaire's guide to getting rich (From balloon artist to millionaire Pt 2)
.
It's not an easy route to becoming a millionaire, but entrepreneur Fabian Lim says it is closer to most people than they think. It just means more focus and desire to reach that goal.
.
.
Millionaire's guide to getting rich (From balloon artist to millionaire Pt 3)
.
How does a millionaire celebrate his birthday? Fabian Lim shows how he does it without blowing a million bucks.
.

.
Columbia 350 performance and specifications
.
Specifications
Power Plant
Engine     TCM IO-550-N, 310 hp
Propeller     Hartzell 3 Blade
Time Between Overhauls     (TBO) 2000 hrs.
Length     25.2 ft.
Height     9 ft.
Wingspan     36 ft
Wing Area     141.2 sq. ft.
Wing Aspect Ratio     9.2
Wing Loading     24 lbs./sq. ft.
Power Loading     10.97 lbs./hp
Maximum Fuel (US Gallons)     98 Usable
Oil Capacity     8 qts.
Wheel Track     88 in.
Wheel Base     80.2 in.
(Distance between nose gear and main gear lateral axis)
Weight Data
Takeoff Weight      3400 lbs. (Maximum)
Ramp Weight     3400 lbs.  (Maximum)
Empty Weight     2300 lbs. (Approximate)
Useful Load     1100 lbs (Approximate)
Landing Weight     3230 lbs. (Maximum)
Baggage Weight     120 lbs. (Maximum)
Speed Data
Best Rate of Climb     106 KIAS  (Sea Level)
Best Angle of Climb     80 KIAS  (Sea Level)
Maximum Operating Manoeuvring Speed     148 KIAS  (3400 lbs. gw)
Maximum Flap Extended Speed     117 KIAS  (Full Flaps)
Maximum Takeoff Flap Extended Speed     126 KIAS  (Takeoff Flaps)
Maximum Structural Cruising Speed     179 KIAS
Never Exceed Speed     235 KIAS
Stall Speed in Landing Configuration     57 KIAS
Stall Speed (Takeoff Flaps)     65 KIAS
Stall Speed (No Flaps)     71 KIAS
Cruise Data
Maximum Cruise Speed (8,000 ft. Density Altitude)     190 KTAS (219 mph)
Maximum Range @ Best Performance     950 Nautical Miles*
Maximum Range @ Best Economy     1320 Nautical Miles*
*Includes climb and 45 minute reserve.
Performance Data
Takeoff Distance (Sea Level – Standard Temp.)
Ground Run (No wind at 3400 lbs. gw)     700 ft
Over 50 ft. Obstacle (No wind at 3400 lbs. gw)     1250 ft. (Total Distance)
Landing Distance (Sea Level – Standard Temp.)
Ground Run (No wind at 3400 lbs. gw)     1550 ft.
Over 50 ft. Obstacle (No wind at 3400 lbs. gw)     2350 ft. (Total Distance)
Max. Rate of Climb (Sea Level – Standard Temp. – Full gw)     1225 fpm
Max. Rate of Climb (Sea Level – Standard Temp. – 3000 lbs. gw)     1400 fpm