Yes… A grand prize of Mazda2 1.5 Hatch Back and more lucky draws awaits you! 🙂
The most awaited PIKOM PC Fair 2011 is back on December 2011 at Kuala Lumpur Convention Centre!
I believe, PIKOM PC Fair 2011 do not need any introduce.
It has be a must attend event  PC Fair for people who look for the Best Deals on Latest  IT gadget and PC items. It also attract a lot photographer as well since they are many Hot and Sexy PC Fair babies to be shot.

I plan to get a good PC system with big monitor as already got 2 laptops in the past PIKOM PC Fair.
According to the Association of the Computer and Multimedia Industry, Malaysia (Pikom), the RM50 billion information and communications technology (ICT) industry is expected to grow by 10% this year. This show more new gadgets would be introduce to the consumer.
PC Fair was recognized by the Malaysia Book of Records as the Largest ICT Fair in Malaysia as it able to attract over 1.2 million visitors every year!
PIKOM PC Fair 2011 (III) Venue and Date
**FREE Admission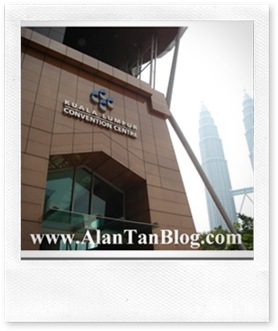 1) 14-16 October 2011
Dewan Jubli Intan, Muar, Johor
2) 27-29 October 2011
KB Mall, Kota Bharu, Kelantan
3) 28-30 October 2011
Penang International Sports Arena (PISA), Penang
Dewan Masyarakat, Tawau, Sabah
4) 3-6 November 2011
PIKOM ICT Mall, CapSquare (PIKOM ICT Mall),
5) 3-5 November 2011
Terengganu Trade Centre, Kuala Terengganu, Terengganu
6) 4-6 November 2011
Persada Johor International Convention Centre, Johor Bahru, Johor
Stadium Indera Mulia, Ipoh, Perak
Dewan Sri Mentakab, Mentakab, Pahang
7) 11-13 November 2011
Melaka International Trade Centre (MITC), Melaka
8)  25-27 November 2011
Kompleks Belia & Sukan, Seremban, Negeri Sembilan
9)  2-4 December 2011
Kuala Lumpur Convention Centre, Kuala Lumpur
Batu Pahat Mall, Batu Pahat, Johor
Village Mall, Sungai Petani, Kedah
.
PIKOM PC FAIR Kuala Lumpur Convention Centre in Kuala Lumpur
.