Do you aware where  the Employees Provident Fund(EPF) invested your retirement fund?
Here's the list of top 30 Investment On Bursa Malaysia By Quarter As At 30 June 2012.
Most of the stocks are blue chip and fund manager favourite.
You can safely their price will be well supported and gave reasonable return.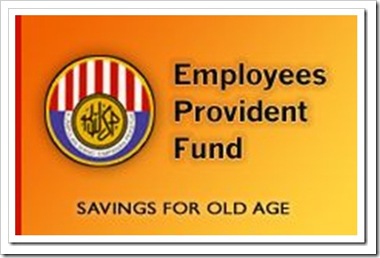 List Of Top 30 Equity Investments Listed On Bursa Malaysia By Quarter As At 30 June 2012
| | | |
| --- | --- | --- |
| No. | Share | % Holdings |
| 1. | Msian Building Society Bhd | 64.64% |
| 2. | RHB Capital Bhd | 45.34% |
| 3. | Malaysian Resources Corp Bhd | 42.20% |
| 4. | Media Prima Bhd | 18.68% |
| 5. | Shell Refining Co. Bhd | 17.03% |
| 6. | IJM Corporation Bhd | 16.71% |
| 7. | WCT  Bhd | 16.44% |
| 8. | Dialog Bhd | 16.41% |
| 9. | Digi.Com. Bhd | 15.70% |
| 10. | Genting Plantations Bhd | 14.50% |
| 11. | KPJ Healthcare Bhd | 14.15% |
| 12. | Kuala Lumpur Kepong Bhd | 13.99% |
| 13. | Tenaga Nasional Bhd | 13.79% |
| 14. | IJM Plantations Bhd | 13.76% |
| 15. | United Plantations Bhd | 13.47% |
| 16. | Star Publications Bhd | 13.09% |
| 17. | Petronas Chemicals Group Bhd | 12.96% |
| 18. | Alliance Financial Group Bhd | 12.71% |
| 19. | Public Bank Bhd | 12.71% |
| 20. | Telekom (M) Bhd | 12.63% |
| 21. | AMMB Holdings Bhd | 12.63% |
| 22. | Sapura Kencana Petroleum Bhd | 12.57% |
| 23. | Petronas Gas Bhd | 12.55% |
| 24. | Axis Reit Managers | 12.49% |
| 25. | CIMB Group Holdings Bhd | 12.43% |
| 26. | Malayan Banking Bhd | 12.36% |
| 27. | MBM Resources Bhd | 12.24% |
| 28. | UMW Holdings Bhd | 12.17% |
| 29. | Sime Darby Bhd | 12.00% |
| 30. | IOI Corporation Bhd | 11.71% |