If you shop for a new cars like Toyota Vios, Honda Civic etc, you would immediately notice that we are paying highest car prices in the world due to our abnormally high import duties on foreign cars.
Beside paying for higher price  for car, soon we would also pay for higher Petrol price.
By  1st May  2010, Malaysians Not all Malaysians will get to enjoy subsidized petrol as it will follow the engine capacity and other factors such as socio-economy. It another word some Malaysians will pay for Petrol at Market Price.
Read more about Petrol Hike|Two Price Structures for Petrol from May 1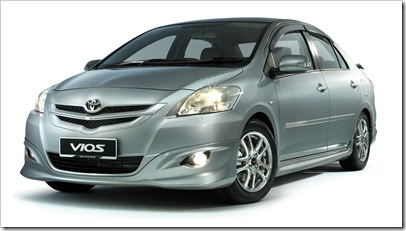 Car has become a necessity  and no more a luxury due to the current public transport condition.
There has been  a lot of proposal to improve urban public transport and step done to further encourage the people to use public transportation. But there are still a lot of room of improvement.
Therefore Most people have not much practical choice but to own cars!
As a result, we are face with traffic congestion and horrendous air-pollution.
Some car owners even take a nine-year loan just to pay off for a basic car.
Car also has the highest depreciation value between the first and second year and one of the biggest liability for average wage earner.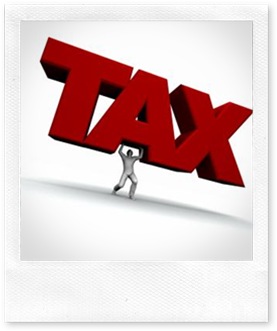 Do you know how much Tax you are paying for a foreign Car?
By comparing car price  between Malaysian mainland and duty free Island of Langkawi, you can clearly see how much Car Vehicle Taxes the Government is extracting from the car buyer.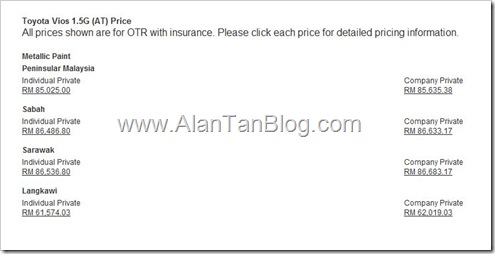 Malaysian mainland car buyer paid almost additional 38% compare those at duty free Island of Langkawi.
The Government take about RM23,000.00 in taxes for every imported car that is sold in the country. This would add to billions of ringgit.
Most of this taxes money goes to the Government in the form of taxes and duties and also to pay for the Approved Permits(AP). AP is needed to import these cars.
According to the book "Thing in Common" by Syed Akbar Ali, AP is a Useless Pieces of paper which do not add any value to the car or to the people.
They are  just a method of skimming money from the people!
He also wrote these taxes are being imposed to protect outdated national car industry and to benefit a few privileged people who have access to APs to import cars.
Highly protectionist policy in the car industry should be reduce and without competition from freely imported cars, the car prices in Malaysia have rocketed sky high.
.
Malaysians are Now Paying Petrol Tax
.
Domestic Trade and Consumer Affairs Minister Datuk Shahrir Samad revealed today the government has stopped subsidising petrol since Nov 1 and has been effectively collecting taxes instead on petrol consumption.
Speaking to reporters in Parliament, he explained that even after the 15-sen drop today, which saw RON97 petrol dropping to RM2 per litre, and RON92 and diesel down to RM1.90, the government was no longer subsidising petrol at the pumps.
"Even if prices return to RM1.92, we will still have a bit of surplus," he said, adding that subsidies had disappeared once the global price of oil had dipped under US$65 per barrel.
Current prices are hovering at US$55 per barrel.
As oil companies take a 19-sen cut and fuel station operators take 12 sen, it can be inferred that the cost price of RON97 petrol is currently below RM1.61 if the government can still generate income at RM1.92.
Shahrir explained that the difference between petrol pump prices and the cost plus commission for the companies and operators was being returned to the government effectively as a form of tax.
This gels with the 2009 Budget winding-up speech by Finance Minister Datuk Seri Najib Razak where he claimed a projected RM7 billion savings in fuel subsidies will be utilised to stimulate the troubled economy.
The statement was puzzling as the government had earlier said it would maintain a 30-sen fuel subsidy to keep pump prices below market prices.
Shahrir also projected that with RM21 billion budgeted for fuel subsidies in 2009 and subsidies for 2007, when prices had averaged US$65 per barrel, amounting to RM8.8 billion, savings from fuel subsidies would be far more than RM7 billion.
"If crude oil stays under US$60 per barrel, I am expecting at least RM10 billion," he said.
He also added that subsidies for diesel and natural gas are still in place.
Shahrir, however, explained that this did not mean that the people were not being helped by the government.
"We are still giving the RM625 road tax rebate for cars and RM150 for motorbikes that goes straight into your pocket," he said, referring to the rebate announced when RON97 shot up to RM2.70.
"So the rebate is for when the people suffered for about three months," he said.
The Johor Baru MP had called a press conference to announce that a total cost of RM21.4 billion had been incurred by the government up to October this year due to tax exemptions and subsidies for fuel against RM16.2 billion last year.
This, however, is without tax exemption figures for October 2008.
He also said that government would consider a floor price for fuel.
from:themalaysianinsider.com/index.php/malaysia/12622-malaysians-are-now-paying-petrol-tax-
Ample time to adjust to AP system
Car manufacturers must strategise to face new chapter in its abolishment
LOCAL car manufacturers have ample time to adjust and strategise on ways to face the new chapter of the national automotive industry with the open market and abolishment of the Approved Permits (AP) system in 2015.
This is the view of economists and research analysts on the government's decision to do away with the controversial AP system as part of its National Automotive Policy (NAP) review.
Minister of International Trade and Industy Datuk Mustapa Mohamed announced yesterday that the government will scrap the AP system for the import of completely-knocked-down (CKD) vehicles whereby open APs for used vehicles will be terminated by Dec 31, 2015, which means importation of used vehicles using the AP
permit would no longer be allowed after 2015.
"No new applications for open APs will be considered and franchise APs will be terminated by Dec 31, 2020," he said.
Rating Agency Malaysia's chief economist Dr Yeah Kim Leng said,  "The timeframe appears to be a bit long but it will also be good for local industry players to adapt to the changes coming their way and also buy them some time to strategise before they face the changes."
He added that local car manufacturers will have to be more competitive and improve their quality to attract more local consumers.
"They will have to be more creative in order to obtain more local consumers in the industry and thus they will have to raise their competitiveness for a long term sustainability," he said.
Malay Mail also spoke to Amelia Arshad, a senior analyst with Inter Pacific Research who felt that it will be a long wait for consumers and the AP system should have been abolished a long time ago.
"The industry will not be affected, as many of the local manufacturers are engaged in collaboration with other foreign car manufacturing companies," she said.
The time, she said, is right for the country to move on and make new changes that will not only benefit the industry but also the consumers.
Amelia said that under the new reviewed measure of the NAP there are some good measures such as having an establishment of a gazetted price for imported used CBU motor vehicles.
"This will help to stop the underdeclaration of imported used-cars and abuse of the AP system." she said.
The government had earlier proposed to end APs by 2010 but the deadline was extended.  Under the NAP review announced yesterday, there are 18 new policies and measures covering licencing, duties, incentives, technology and environment, safety and standards and also APs introduced under the NAP review.
New policies and measures will be effective from Jan 1, 2010.
fr:mmail.com.my/content/17323-ample-time-adjust-ap-system
Urban Public Transport Enhanced By 2012
Highlights of the Government Transformation Programme Roadmap towards improving urban public transport:
*Increasing the percentage of overall utilisation of public transport from 10 to 13 per cent in 2010.
*Raising the number of public transport users from 240,000 to 265,000 this year.
*Increasing the accessibility and communication of the overall percentage of the population residing within 400 meters of the public transport route from 63 per cent to 75 per cent.
The government's main target is to improve the standard of public transport at the main population centres in Malaysia, beginning with increasing the use of public transport during peak hours, that is, from 7am to 9am by 25 per cent in the Klang Valley in 2012, and subsequently in Penang and Johor Baharu.
Efforts to improve urban public transport services would also be emphasised including improving reliability by focusing on punctuality of the services and subsequently reducing journey time.
In addition, the quality of the journey four users of public transport in terms of comfort and convenience would also be enhanced by ensuring that the rakyat get easy access to public transport and providing adequate transportation capacity for existing and new passengers.
Five important measures that have been identified to improve public transportation between 2009 and 2012 were coordination of the capacity of systems which had reached their limit, that is, by raising the capacity of the KTM Komuter and LRT by between 1.7 and four times.
In order to attract more people to use public transportation, the ticket and fare structure for public transport would be integrated and about 6,800 additional parking bays would be provided at 14 major rail stations. Feeder bus services to the rail stations would be improved while stations with high traffic volume would be upgraded.
fr:bernama.com/bernama/v5/newsindex.php?id=471886
.
AP for state reps: Miti sec-gen explains
.
Explaining about recent government decision to grant Approved Permits (AP) to assemblypersons, Ministry of International Trade and Industry secretary-general Abdul Rahman Mamat denies widespread AP abuse by MPs and vows action against any misuse.
.