What If You Could Be Amazed By The Number Of Investment Choices In The Market?
.
What Would Your Best Strategy Be?
.
Opportunity Is Everywhere. But The Question Is Where Do You Look?
.
There will be a Market Chat FREE seminar organize by CIMB Investment Bank Berhad and Bursa Malaysia Berhad at Kingwood Hotel, Sibu.
You can find The Answers At Market Chat 2011.
This talk expose all stock markets investor on popular investment topics such as  Market Outlook, Online Share Trading and Futures Trading, will be covered in this seminar.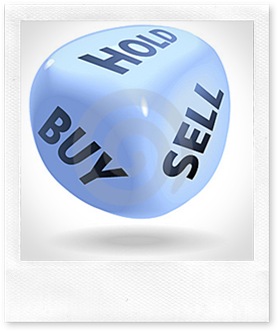 You are invited to come and listen to the financial experts. You will be surprised at how much investment choices there are in the market right now.
Discover them and you will be more than ready when opportunity knocks and make year 2011 the best financial rewarding year ever!
Details of the seminar are as follows:-
Date: 15th January 2011 (Saturday)
Time: 9.00am – 12.00pm (Registration starts at 8.30am)
Venue: Kingwood Hotel, No. 12, Lorong Lanang 4,96008 Sibu, Sarawak.
Admission: Open to public (Pre-reistration is compulsory)
Duration : 9.00am – 12.00pm
PROGRAMME
8.30am – 9.00am Registration
9.00am – 9.15am Opening Remarks by Bursa Malaysia and CIMB Investment Bank Berhad
9.15am – 10.00am Market Outlook for 2011 and Beyond (Technical Analysis) by Mr. Kong Seh Siang, Analyst, CIMB Research, CIMB Investment Bank Berhad
10.00am – 10.30am Introduction to i*Trade@CIMB by Mr. Khiong Teck Chin, CIMB Investment Bank Berhad
10.30am – 11.00am Refreshments
11.00am – 12.00pm Diversify your Portfolio with Futures to Maximise Profits
– Potential and Benefits of Index and Palm Oil Futures Trading by Mr. Benny Lee Chief Market Strategist NextVIEW Sdn Bhd
12.00pm End of Market Chat & Account Opening Session
Don't miss this must attend event if you are at Sibu, Sarawak.
Limited seats available!
So Register early!
For registration,  please call i*Trade@CIMB at 084 367700 or 084 367788 by 14th January 2011 (Friday) to reserve your seats.