What Is The Current Trends In The Share Markets And How It Affects Us?
.
Where To Put Your Money And New Investment Choices And Channels?
.
When To Safeguard Your Money And When To Invest?
.
Discovery the Market Outlook And Stock Picks Insight
.
Investment Opportunity is everywhere! But the question is where do you look?
Find the answers at Market Chat 2010/11.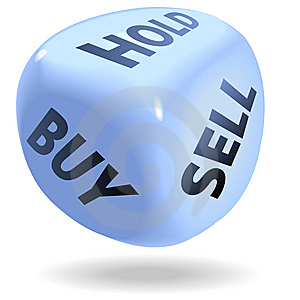 Let us listen to the experts. You will be surprised at how much investment choices there are in the market.
Discover them and you will be more than ready when opportunity knocks. Register yourself now for this FREE seminar organized by Bursa-Affin Investment Bank.
It also serves as a platform to provide every investors with the best trading and investment strategy updates.
At this event, speakers from Bursa Malaysia and Retail Research Strategist/Experts  from Affin Investment Bank, will share their thoughts and you will gain invaluable insight on:
Exchange Traded
Funds/ REIT/CBBC
Market Outlook
Stock Pick Insight
Online Trading
Cross Border Trading
The Market Chat' 2010 is a series of retail market talk seminars organized by the Bursa-Affin Investment Bank aims as a collaborative and continuous effort to educate and create awareness on the securities market share investment as well as encourage online trading amongst the retail investors.
Admission is FREE for the above seminar and FREE refreshment will be provided.
At this event, you can experience and learn more on  Affin Investment Bank's Online Trading Portal and Cross Border Trading, Affin Bank Conventional & Islamic Mortgage, Unit Trust, Deposit, Corporate and Investor Products & Services.
Topic:  Bursa-Affin Market Chat 2010
Coverage : Malaysia Stock Market Outlook & Stock Pick Insight
Date: 30th October 2010, Saturday
Venue: Menara PGRM, Auditorium University, Seri Cempaka Services Suites,
Tower 2, Level 3A, Jalan Pudu Ulu, Cheras Kuala Lumpur
Time: 9.00am to 1.00pm (Registration starts at 8.30am)
Event Itinerary:
Arrival of guests and registration.
Presentation of new investment choices by representative of Bursa Malaysia
Presentation on e-trading platform by representative of Affin Investment Bank
Technical watch and Market outlook by Retail Strategist of Affin Investment Bank
Stock pick insights by Retail Strategist of Affin Investment Bank
Q & A
Seminar ends
Admission: Free (Refreshment will be provided)
For Registration ,please Call Affin Investment Bank Customer Service at 03-2143 1113
Limited Seat Only…….So Don't Miss Out