I am sure you spend a great sum of your income in telecommunication facilities.
One of them is the Broadband Internet Charges.
Wouldn't that be excellent if we can save some money from TM Streamyx Internet Bill every month?
Yes, you can now! 🙂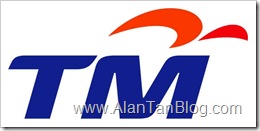 You can save RM2 every month from your TM Streamyx Internet Bill by using credit card auto pay facilities provided by TM.
This saving is not a lot But better than nothing,right? At least can pay for a teh tarik! A dollar save is a dollar earn.
The cash rebates saving can add up to RM24 per annum and better than paying cash every month at post office counter.
You also save the hassle of time, petrol and parking by using this credit card auto pay facilities.
Another advantages is no need to worried about paying late.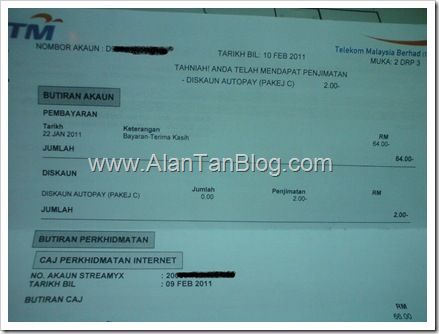 So  please rush to any Kedai Telekom outlet now and register for this   auto pay facilities. All credit card are accepted.
What are you waiting for?