PETRONAS Dagangan Bhd will be introducing a new fuel that create extra saving when comes to more mileage and at the same time generate more on acceleration.
It will be launched nationwide on 10th April 2011.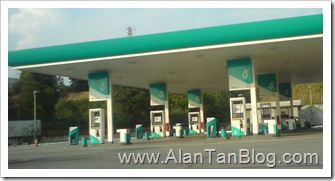 According to Izuddin Husaini Mohd Yusoff,Petronas Dagangan senior general manager (retail business division), the new fuel was the result of two years of extensive Research and development(R&D) from the Petronas's involvement in Formula 1.
Petronas recently conducted an in-house blind-test that involves 50 vehicles going over 25,000km and the test show that 90% of the participants claimed they experienced smoother engine running and better performance from their cars.
There will be a Fuel up promo hour on the 10th April from 5.30pm till 8.30pm at Petronas' 955 service stations nationwide. Therefore don't missed out experience it yourself during the promo hour.
Do Join the very cool and OFFICIAL community that loves everything about PETRONAS brands at Petronasbrands