I am sure almost every day you will get promotion call from bank, hospital, travel company and etc. You notice the caller number often in  private number as shown in your hand phone. Since it is private number there is no way for you to track who is caller are from your phone.
You must be wondering how those telemarketers can get hold of your name and contact number.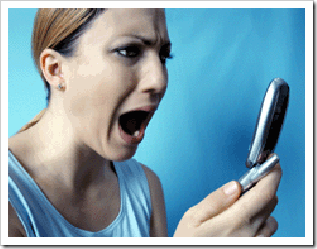 Some of the banks call their customer database directly to promote supplementary credit cards, personal loan, insurances and etc. In order to save cost, some bank even outsources the telemarketing promotion service to a third party call centre.
If you find such calls irritating and an invasion of your privacy, you may ask the bank to remove your name from any promotion and mention you wish not to be disturb!
All financial service provider is required to inform the customer if the customer's information is shared within the financial group.
NO information shall be shared or disclosed to third parties.
If yes then  the financial service provider is required to obtain the customer's permission or consent.
If you think your personal information is been shared without your permission then you may complaint to Bank Negara Malaysia at:
> Director
Corporate Communications Department
Bank Negara Malaysia
P.O. Box 10922
50929 Kuala Lumpur
> BNMTELELINK (Customer Contact Centre)
Tel: 1-300-88-5465(LINK)
Fax: 03-2174 1515
E-mail: bnmtelelink@bnm.gov.my
> BNMLINK Kuala Lumpur (Walk-in Public Service Centre)
Lower Ground, Block D
Bank Negara Malaysia
Jalan Dato' Onn
50480 Kuala Lumpur
BNMLINK and BNMTELELINK are open from Monday to Friday, 9am to 5pm (except on public holidays)