I got this e-mail invitation from RHB Investment Bank about the National Achievers Congress. The entry ticket normally cost RM697.00 but as a RHB Investment Bank's list of invited guests, I was given a free seat 🙂
This congress was organize by Success Resources, a leader in organizing educational conferences that have helped thousand of ordinary people achieve extraordinary success in ordinary world.
National Achievers Congress is an annual event by Success Resources.

You'll have a chance meeting  all walk of people from industries like unit trust, insurance, direct sales, multi level marketing and etc. It's a good place to do networking with same minded people.
There'll be 12 of the world's top speakers to speak at the National Achievers Congress this year.
The main topic that will be cover range from Leadership, Effective Communication, Inspiration, Personal Development, Investment and Sales & Marketing.
Please don't be surprise when you see people run to the Sales Booths at Success Resources Event to sign up for a full paid seminar
.
Participants Rushing to the Sales Booths at Success Resources Event
.
.
I've sign up and will be there.
See you there!
P/S: I'm not sure whether non RHB Investment client can sign up for the free ticket to National Achievers Congress. Anyway this is the sign link that I use nationalachieverscongress.com/malaysia/RHB-NAC2011/
Event Detail
Date: Friday-Sunday 27th-29th May 2011 (Three-Day Event)
Venue:
Sunway Pyramid Convention Centre,
Level CP3, Sunway Pyramid Shopping Mall,
3, Jalan PJS 11/15, Bandar Sunway,
46150 Petaling Jaya, Selangor, Malaysia.
Event Time:
Friday 27th May, 9am – 9pm
Saturday 28th May, 9am – 9pm 
Sunday 29th May, 9am – 9pm 
***Please note times for the event are approximate only & are subject to change.
Dress Code:
Dress code is business wear. Please dress comfortably, making sure you bring a sweater or jacket to each session. The temperature in the room can fluctuate from cool to quite warm depending on how much activity is going on.
Accommodation:
The recommended hotels for accommodation during the program are:
1. Sunway Lagoon Resort Hotel (5-10 minutes walking distance)
Exclusive of breakfast (Superior) – RM290++
Inclusive of breakfast (Superior Single & Double) – RM310++ & RM340++
Tel: 603-7492 8000 / Fax: 603-7492 8003
2. The Summit Hotel (15 minutes driving distance with smooth traffic)
Exclusive of breakfast (Superior Corporate-King/Twin Sharing) – RM195++
Inclusive of breakfast (Superior Corporate- King/Twin Sharing) – RM220++(1Breakfast) & RM245++(2Breakfast)
Exclusive of breakfast (Dulexe- Queen & Single Bed) – RM225++
Inclusive of breakfast (Dulexe – Queen & Single Bed) – RM250++(1Breakfast) & RM275++(2Breakfast)
Extra Bed: RM45++
Tel: 603-8023 3000 / 1800-88-SUMMIT / Fax:603-8024 9693
3. Holiday Villa Hotel & Suites Subang (15 minutes driving distance with smooth traffic)
Inclusive of breakfast – (Deluxe – Single & Twin) – RM250++ & RM270++
Inclusive of breakfast – (Executive Suite – Single & Twin) – RM310++ & RM330++
Inclusive of breakfast – (Corporate Deluxe – Single & Twin) – RM315++ & RM335++
Inclusive of breakfast – (Corporate Executive – Single & Twin) – RM375++ & RM395++
Extra Bed RM80++(with Breakfast for 1 person)
Tel: 603 – 563 38788 / Fax: 603 – 563 37449 
Parking
PARKING at Sunway Pyramid Convention Centre
Charges as follows:
Weekday: Maximum RM7.00 per entry per day
Weekend: Maximum RM9.00 per entry per day
Speakers
1) The Incredible Hulk, Lou Ferrigno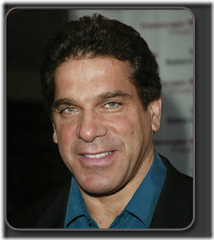 This is truly a man of grit and strength! In spite of (or even because of) his disability, Lou excelled in all he set out to do. He was only 21 when he won his first Mr. Universe title. He holds the record of being the only person to ever win Mr. Universe titles two years in a row consecutively and the youngest ever to win still stands today in the Guinness Book of world records.
Lou carried the world of bodybuilding to new heights and himself to superstardom with the film documentary, Pumping Iron. Lou exploded into the film, television and fitness industries. Lou decided that he will not let his hearing impairment stop him from training to be the best in everything he chose to do and his successes bear testament to this lifelong tenacity and grit.
2) Tom Gentile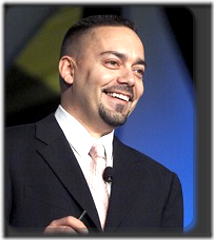 Tom started his trading career on Wall Street at the American Stock Exchange, and eventually turned to trading off the floor. He has played key roles in the development of Optionetics. Tom has made appearances on Your World with Neal Cavuto, CNBC Europe, Bloomberg, Squawk Box and Reuters.
His works can be found in monthly magazines such as Stocks and Commodities, and he co-authored The Stock Market Course, The Index Course and The Volatility Course books. Tom enjoys teaching people around the world how to use alternative strategies and systems to be successful in the market.
3) Ron White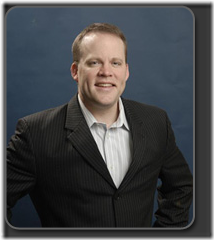 Ron White is without question the nation's #1 Memory Expert and is one of the tops in the world. He is a two time national memory champion winning the USA Memory Championship in 2009 and 2010. He holds the record for the fastest to memorize a a deck of shuffled cards in only 1 minute and 27 seconds.
Ron's desire is not that you see him as the person with the best trained memory but that he teaches YOU to have the best trained memory!
Ron has given his talk all over the world in countries including Singapore, Spain, Australia, Thailand, Malaysia, Canada, The Bahamas, Puerto Rico, Belgium and even Nebraska. He has appeared on Good Morning America, Martha Stewart Show, FOX and Friends, the CBS Evening News, CBS Early Show, FOX, NBC and newspapers across the country from the New York post to the Dallas Morning News. This fall Ron will appear on the History Channel in a show Stan Lee's Super Humans as the memory guy. He has been the guest on over 200 radio programs and is the author of over a dozen CD albums and books. In every talk Ron shares that he is no different from anyone and everyone can learn how to improve their memory.
"Ron will train you to triple you memory and
• Build confidence in giving speeches without notes
• Build relationships by recalling names and faces
• Learn anything faster and easier by retaining more
• Reduce costs and time spent training by remember what you learn the first time
• Learn foreign languages in a flash
• Memorize chapters of books to have the maximum knowledge on a subject
• Reduce the stress and anxiety of test taking or learning a new skill
• Learn how improved memory can enhance business performance"
4) Marcus De Maria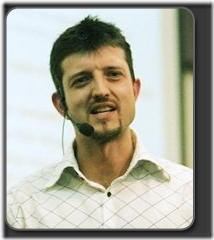 Marcus is a stock market and wealth educator, financially independent, and teaching others how to do the same. Not too many years ago Marcus was living on his brother's floor and over £100,000 in debt. He realised that the thinking that got him into this situation was not going to be the same to get him out of the situation.
Immersing himself with wealth creation education, he came across a formula for financial wealth. Within a few short years he was financially independent. Marcus shared the information with others. Marcus will teach on how to be financially independent through trading and wealth management touching particularly on trading in gold and silver.
5) Ewen Chia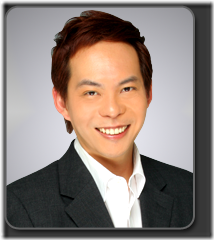 An extremely successful self-taught internet  who is now one of the world's most famous and respected internet marketing experts.
Ewen is synonymous with Affiliate Marketing, and is widely acknowledged as the "secret weapon" of many internet marketers. He has the uncanny ability to trounce the competition and take on the coveted #1 reseller spot in almost every marketing rollout if he wishes to.
Ewen will guide and teach delegates how to become wealthy with the internet especially in the areas of affiliate marketing, list building, product creation and branding.
6) Tony Martinez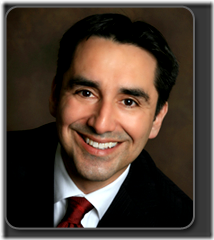 Tony Martinez is the Co-Founder and Co-Chairman of the United States Tax Lien Association, an organization that is committed and dedicated to helping others achieve total financial freedom through the power of investing in Tax Lien Certificates.  With over 20 years of expert experience, Tony is the worlds #1 authority on the subject of creating enduring wealth through the little know strategy of investing in Tax Lien Certificates, which gives anyone the opportunity to earn guaranteed fixed rates of returns of 18% – 36% interest per year, and acquire valuable real estate for approximately 10% of market value.
To date, Tony has successfully completed over 2,379 profitable Tax Lien Certificate and Tax Resale Property transactions, and remains a very active Tax Lien Certificate investor.  His organization currently contains two main divisions; one is the investment division where he and his colleagues actively invest in Tax Lien Certificates, and the other is his education division where he and his team train others how to safely become completely financially independent through Tax Lien Certificate investing.
Tony strives to help people permanently transform their lives by giving them the tools, training, and resources necessary to live the lifestyle of their dreams.
7) Richard Duncan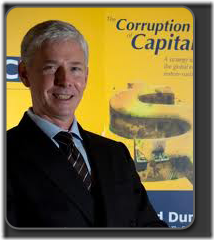 Richard saw it coming. He is the author of The Dollar Crisis: Causes, Consequences, Cures (John Wiley & Sons, 2003, updated 2005), an international bestseller that predicted the current global economic disaster with extraordinary accuracy. His latest book is The Corruption of Capitalism: A strategy to rebalance the global economy and restore sustainable growth. It was published by CLSA Books in December 2009.
Since beginning his career as an equities analyst in Hong Kong in 1986, Richard has served as global head of investment strategy at ABN AMRO Asset Management in London, worked as a financial sector specialist for the World Bank in Washington D.C., and headed equity research departments for James Capel Securities and Salomon Brothers in Bangkok. He also worked as a consultant for the IMF in Thailand during the Asia Crisis. He is now chief economist at Blackhorse Asset Management in Singapore.
Richard has appeared frequently on CNBC, CNN, BBC and Bloomberg Television, as well as on BBC World Service Radio. He has published articles in The Financial Times, The Far East Economic Review, FinanceAsia and CFO Asia. He is also a well-known speaker whose audiences have included The World Economic Forum's East Asia Economic Summit in Singapore, The EuroFinance Conference in Copenhagen, The Chief Financial Officers' Roundtable in Shanghai, and The World Knowledge Forum in Seoul.
.
National Achievers Congress 2010, London
.
.
8) Ron Kaufman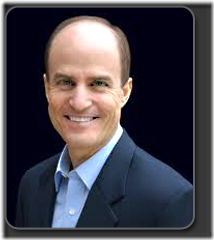 Ron is rated one of the world's "Top 25 Who's Hot" speakers by Speaker Magazine and author of 15 books on service, business and inspiration.
Ron's obsession with results and action, and his extensive experience with organizations across industries and across the world, are distilled into a proven methodology his clients use to:
• Create a sustainable advantage through service.
• Enhance brand reputation and competitive positioning.
• Increase customer loyalty.
• Increase revenue and market share.
• Enhance employee engagement and collaboration.
9) Kerwin Rae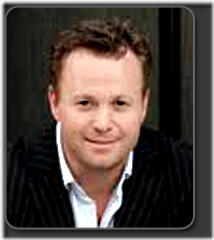 "Kerwin is one of Australasia's top experts on Influence. He has been a Sales & Marketing specialist for 10 years and in the past 7 years he has coached and trained over 600 consultants from 5 countries on business development, marketing, sales, human behaviour and entrepreneurial psychology.
In this powerful session with Kerwin, you will learn step by step how he took one home based business from $400k to over $5 million dollars in profit in under 18 months and another from $320k to $6.9M in 9 months using Joint Ventures.
If there was only ever one strategy you were going to activate for Cash On Demand with guaranteed success this would be it. Joint ventures go by many names : JV's, strategic alliances, host beneficiary relationships… the list goes on. A successful JV is all about creating mutually beneficial relationships that make all businesses involved more money with less work.
You will learn:
• Why Joint Ventures are the most powerful marketing strategy on the planet
• How he took a home based business from $400k to over $8M in revenue in 18 months
• The 8 organising principles of creating a million dollar Joint Venture
• How one business with only 3 Joint ventures (that were set up in one afternoon) made $5M in profit in less than 18 months
• The 7 steps to implement a Joint Venture in under 2 weeks
• The 3 ways to get other businesses falling over themselves to promote your business
• The 5 Keys to finding the right Joint Venture partner for you and your business
• How one business increased their revenue by 312% in one week with a simple Joint Venture
*This is hard as nails, practical, immediately implemental information. No Fluff Guaranteed*
10) Andy Harrington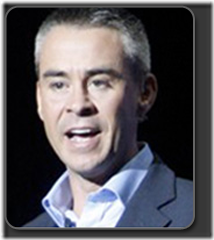 "At age 28 Andy Harrington was working for Churchill Insurance making £1,500 a month and was addicted to class A drugs.
After hitting rock bottom he turned his life around and started a company that is still thriving today having pulled in over 50 million pounds.
Not satisfied with this Andy began teaching and inspiring others to reach their potential and quickly became one of the most in demand speakers in the world.
Andy is an extraordinary talent on stage. His ability to move, inspire and influence large groups of people has resulted in him being hired by the UK's best loved speakers to perform at their best on stage.
You will learn how you can influence, persuade and move people from stage and from a screen (vodcasts, webinars)."
11) Adam Ginsberg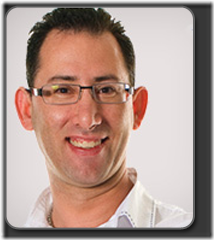 eBay's 20 Million Dollar Man. Adam is recognised as the World's #1 speaker and trainer on how to make Big Money Online using eBay, Amazon, Craigslist, Google and even Twitter.
Having turned the world's biggest online auction site on its head, Adam continues to be on the leading edge of internet income systems, strategies and software… the very latest of these being Speedlings. Haven't heard of it? You will.
Adam is the consummate teacher – he makes learning the secrets to online wealth easy and fun with a unique style that will enlighten and inspire.
The story of Adam and eBay is justifiably famous. In less than five years he became such a master of the eBay marketplace he went on to sell 20 million dollars of product, more than any individual seller in the company's history.
He was named eBay's No.1 new seller in 2002. Then Titanium Power Seller, their highest status. In the process, Adam designed a formidable arsenal of steps, systems and software – all designed and proven to maximise sales results. In fact Adam's first book, "How to Buy, Sell & Profit on eBay" quickly became the best selling eBay book of all time.
Adam is the consummate teacher – he makes learning the secrets to online wealth easy and fun with a unique style that will enlighten and inspire.
12) Kevin Green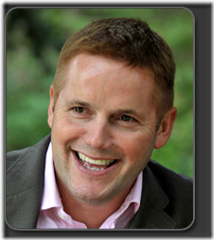 Self-made multi-millionaire, international trainer/speaker and social entrepreneur Kevin Green is one of the UK's most successful residential property landlords.  The 47 year old, as seen on Channel 4's The Secret Millionaire, today has a property portfolio worth in excess of £29,000,000, comprising many hundreds of units.
Starting his career as a dairy farmer within the family business, Kevin's entrepreneurial itch drove him to seek more.  In 1999, having been awarded a Nuffield scholarship to travel the world and interview some of the world's greatest success stories such as Sir Richard Branson and Bill Gates, Kevin knew he was on the right path towards success.
Upon his return to the UK, in 2000, Kevin signed up to property investment training with Tigrent Learning UK.  And the rest, as they say, is history.  Today, some 11 years later, Kevin heads up a number of thriving trading and investment businesses (KGW) and now gives back to the next generation of Tigrent success stories, training under the Rich Dad Education and Building Wealth banners.
Property guru Kevin, who is a member of the PSA, is in worldwide demand as a conference, after dinner and seminar speaker.  Clients include Yorkshire Bank, Welsh Assembly Government and The Technium Challenge, The Welsh Development Agency, Success Resources and Triumphant Events, amongst others.
Committed to social entrepreneurship, Kevin was appointed a Make-A-Wish Foundation® UK Ambassador in 2010 and continues to work with the organisations he supported during his time undercover as a Secret Millionaire in 2009.
Kevin's mission in life is to help others help themselves.  His greatest loves are his daughter Llinos and sons Carwyn and Emyr.