1) Able to Trade Either Bullish or Bearish
You can Easily and legally to do a  Short in futures market.  It now possible to Make profits even when markets are falling and bearish.
Do take advantage of both Bull and Bear money making opportunities
2) Gave Flexibilities to trade Alternative Asset Classes
Profit from strong price trends on commodities like Crude Palm Oil(CPO). Therefore your investment opportunity option are not limited.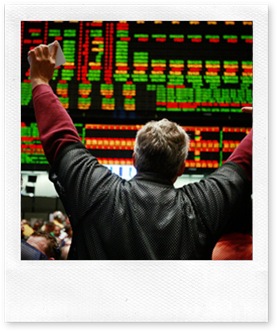 3) Profit from Power of Leverage
Leverage is a measure of the market value of your futures position relative to the amount of your trading capital.
Leverage is normally range from 8x to 20x.
With only a fraction of capital you able to controls a lots of futures value. 
Therefore, a small movement in the market can translate into big movements in your investment portfolio.
Please use risk management as well to control risk. This is main key  to succeed in futures trading
4) Provide portfolio Hedging
You do not sell you stocks, just hedge them accordingly. As a result, you can continue to collect your dividends.
By hedging, it help to  protect your stock portfolio from a falling market
5)  Volatility Equal Opportunity
A high volatility in the financial and commodity markets provide a huge trading
opportunities especially for short term or day trader.
Huge trading opportunities in high volatility is always available in futures markets
6) No stock Picking Skill Required
Finding good stocks to trade can be very challenging as we have more than 800 stocks in Bursa Malaysia.
In Stock Index futures, it  allows investor to trade the overall trend of the stock market.