Is Asian economy is on the Road of Recovery?
FTSE Bursa Malaysia KLCI (FBM KLCI) has broken the 1,200 points resistance level, so what Next?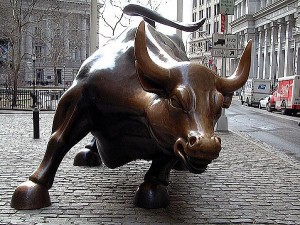 What are the sectors or Stocks to Avoid?
Where is the market direction?
Will the market reach a new high or will we experience a major retracement?
What are the sectors to be invested in?
What are the stocks that you should be watching and investing?
How can I reduce transaction costs to improve my winning trading strategy?
How to have a competitive edge using online trading? How to use technical charts to time your entries and exits?
How to enjoy Zero Brokerage rate?
Get all the answers above at the Free Market Chat 2009 in Melaka next month.
Jupiter Online is partnering with Bursa Malaysia to hold this Stock Market Chat.

SEMINAR
DATE: 3rd October 2009
TIME: 9 am to 4 pm (Lunch and Tea provided)
VENUE: Avillion Legacy Melaka, Straits Room 3-5, No.146, Jalan Hang Tuah, MELAKA
FREE REGISTRATION. (First come, first served basis)
CALL 03?2026 9691 – Jupiter Online
BOOTH
DATE: 4th to 6th October 2009
TIME: 10 am to 8 pm
VENUE: Mahkota Parade Shopping Mall, MELAKA- Jupiter Online Booth
For those whose stay at Melaka, please do not miss this events!
For more about  Jupiter Securities: Profit From Just One Tick: Gimmick?
Outlook for Malaysian bourse bright
By LEONG HUNG YEE
PETALING JAYA: The general outlook of the FTSE Bursa Malaysia KL Composite Index (FBM KLCI) remains bright, according to some local and foreign brokerages.
AmResearch Sdn Bhd, amongst the brokerages which join the upbeat prognosis, had raised its fair value for the FBM KLCI to 1,350 points from 1,190 based on 2010's price earnings (PE) ratio of 16.5 times.
Managing director and regional head of equity research Benny Chew said in a report the anticipated correction phase in the third quarter of this year "may be behind us," or at least "the risk of pullback was dissipating."
He said there were still lingering worries over valuation after the steep run-up in share prices but the macro environment flushed with liquidity was most conducive to the equity market.
"More importantly, macro fundamentals are now pointing towards a start of a growth cycle moving into the fourth quarter. There is less doubt over a global economic recovery. Inflation expectations are muted, implying that the interest rate cycle is not going to rise anytime soon," Chew said.
AmResearch is forecasting gross domestic product to expand by 3% in 2010.
Chew said historically, an earnings-driven re-rating from trough to peak of the market had never been shorter than 12 months.
"Rally in 1998/99 and 2001/02 sustained for 16 months and 12 months respectively. This present rebound is just six months from lows seen in March," he said.
AmResearch has forecast corporate earnings to expand by 17% in 2010 or more than two times faster than its trend-average growth rate of just 7% in 2000 to 2009.
The Institutional Brokers' Estimate System consensus earnings have bottomed, with nascent signs of upgrades taking hold while earnings surprises in the early phases of a recovery should be significant.
AmResearch expects the revision cycle to gain traction. It said earnings drivers of the heavyweight sectors, such as banks and plantations, were solidifying.
"With global economies on the mend and recovery gaining traction, we believe bank earnings could surprise on the upside. We expect banks to sustain earnings in the current year and to deliver a 15% improvement in 2010," it said, adding that the improving industry outlook could see a return of the dividend theme as banks were well capitalised.
AmResearch is also positive on the plantation sector as a shortfall supply of palm oil was expected to sustain crude palm oil (CPO) prices.
"We reckon CPO prices should rise to between RM2,300 and RM2,500 per tonne as production enters a low output period moving into the fourth quarter," it said.
The research house was "overweight" on the auto sector on expectations of 50% earnings growth for its auto portfolio in 2010 on the back of a recovery in total industry volume, which came off a low base in 2009 where it expected a 34% contraction.
According to Merrill Lynch's fund manager poll for September, optimism over the overall global recovery remained strong.
"A net 72% of investors expect the economy to strengthen over the next 12 months. Yet caution exists on the shape of the recovery, with 72% of investors forecasting below-trend growth and below-trend inflation," it said.
Merrill Lynch has rated Malaysia as "underweight".
Kim Eng Research Sdn Bhd said there were clearer signs of rebound in Malaysia as seen in semiconductor, CPO and even property sales.
"The stock market has risen 33% year-to-date but still lagged other Asian bourses. Valuation have just broken out of the post-Asian crisis resistance level of 16 times and trading at financial year 2010 (FY10) PE ratio of 17 times on earnings per share growth of 17%.
"We opine it needs strong catalysts for the stock market to continue its northbound track, failing which it could settle back at the resistance of 16 times of around FBM KLCI 1,100 points," it said.
Among its top big-capital picks are Genting Malaysia Bhd and Hong Leong Bank Bhd.
"We find mid-caps like Muhibbah Engineering (M) Bhd, EON Cap Bhd, Kulim (M) Bhd and Supermax Corp Bhd offer better bargains," Kim Eng said.
Nomura Securities Malaysia Sdn Bhd said Malayan Banking Bhd was now one of its top large-cap picks while Alliance Financial Group was one of its top small-cap picks.
Nomura said banks, supported by an economic recovery and an earnings upgrade, would continue to outperform despite recent gains.
"To reflect the better-than-expected domestic credit conditions, we've raised Malaysian banks' FY10 earnings estimates by an average of 15%," it said, adding that banks were expected to start lending again as the economy recovers and stock markets rebound.
Nomura said banks have rebounded by 19% to 79% year-to-date. "But judging by past performance, where they rebounded by more than 200% after the 1997/98 recession, we expect more upside to their share prices."
From:biz.thestar.com.my/news/story.asp?file=/2009/9/22/business/4757435&sec=business