Good news to Bumi Armada Berhad IPO investors!
Bumi Armada Berhad's initial public offering(IPO) was  40 Times Oversubscribed.
This show a very strong demand from potential investors even it share price were priced 19 times 2010 earnings.
Bumi Armada is Malaysia's largest owner and operator of OSVs (and third largest in South East Asia), and is currently also the eighth largest FPSO player in the world. The company is an established and trusted service partner in the oil and gas industry with over decades of experience.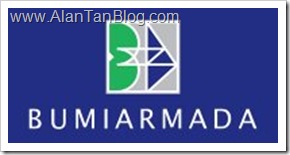 The company set to raised RM2.66 Billion after pricing the shares at the upper half of its indicative range. It would be the country's Biggest initial public offering(IPO) for this year.
You should know your status of initial public offering in this week time. Alternative you may check the application status at Malaysian Issuing House Sdn Bhd(MIH)'s web site.
Bumi Armada Berhad will be listed on Bursa Malaysia on 21st July 2011.
CIMB Investment Bank Bhd, Maybank Investment Bank Bhd, RHB Investment Bank Bhd, Credit Suisse Group AG and CLSA Asia- Pacific Markets are arranging Bumi Armada's IPO.
Bumi Armada Berhad IPO Listing Schedule
Prospectus Date= 30/06/2011
Opening of Applications= 30/06/2011
Closing of Applications= 07/07/2011
Tentative Balloting Date= 11/07/2011
Tentative Allotment Date= 19/07/2011
Tentative Listing Date= 21/07/2011