Bumi Armada Berhad, Malaysia's largest owner and operator of OSVs (and third largest in South East Asia), and is currently also the eighth largest FPSO player in the world, made an impressive debut  on the Kuala Lumpur stock exchange(Bursa Malaysia) today.
This Oil and gas services provider is an established and trusted service partner in the oil and gas industry with over decades of experience.
Trading of Bumi Armada Berhad's shares on Bursa Securities on a ready basis commenced at 9am on July 21, 2011, under the stock name 'ARMADA' and stock code '5210'.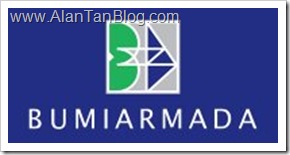 The price at debut jumped by over 21 percent at RM3.65, in the morning session of trading on Bursa Malaysia on July 21, 2011. The Institutional and final retail price is fixed at RM3.03.
Bumi Armada Berhad  ended RM1.11 higher at RM4.14 with 303.7 million shares exchanging hands. It was up by 36.63 percent at closing. The stock was both the most actively traded stock and top gainer at the opening and till the end  of the market trading in Bursa Malaysia.
Bumi Armada Berhad, controlled by Malaysian billionaire T. Ananda Krishnan, has raised 2.66 billion ringgit ($890 million) from the initial public offering (IPO), making it Malaysia's biggest so far this year since Petronas Chemicals Group Bhd. At its IPO price, it will also become the biggest oil services group that's not linked to the government with a market value of RM8.9 billion.
T. Ananda Krishnan was the Malaysia's second-richest person after Robert Kuok, jointly bought control of Bumi Armada in 2002, before taking it private a year later. He has a history of delisting and relisting companies, having privatized cell-phone carrier Maxis Communications Bhd. 2007 before taking it public again as Maxis Bhd. in 2009 without its international operations.
He has since delisted power and gaming group Tanjong Plc., satellite operator Measat Global Bhd., and pay-TV broadcaster Astro All Asia Networks Plc.
I expect the stock price of Bumi Armada Berhad to see some more upside potential since the group able to provide good earnings visibility with major contracts are all for the long term (ranging from 5 to 8 years).
It also have the capability in providing one-stop solutions, starting from oil and gas exploration up to the decommissioning stage. This stock received tremendous response and strong demand from both international and Malaysian investors
Research houses like ECM Libra Research initiated coverage on Bumi Armada Berhad  with a BUY call and a Target Price of RM3.91, based on a 25x PE pegging 2H11-1H12 EPS of 15.6sen.
Other research houses such as OSK and MIDF have pegged their fair value at  RM3.65 and RM3.62 , respectively.

During the last 10 minutes of the trading, this stock received a very strong demand from  investors with 100 percent buy rate.
Do expect the price to run again the next day.
Happy Trading!