I was Surprise to see the Scratch-and-Win Syndicate still do their business as usual.
Their Profit must be very Good else they will close shop already by now.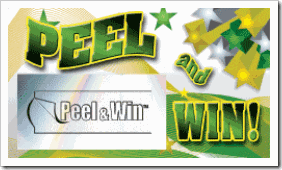 Maybe as long there is an element of Human Greed or Ignorant, this Scratch-and-Win Syndicate will still be around to catch their prey.
The scratch-and-win was an illegal activity and those involved could be jailed, whipped and fined under Section 420 of the Penal Code for Cheating.
Now, it is a school holidays period and youngsters seeking part-time jobs should be careful not to be a part of this illegal scam activity.
It the Parents responsibility to keep a close eye on their children and the organizations they get involved in.
For more information on Scratch-and-Win Syndicate SCAM, please visit Beware of Scratch-and-Win Scams
Please to be alert and not fall prey to such Scratch and Win Scams New Trick.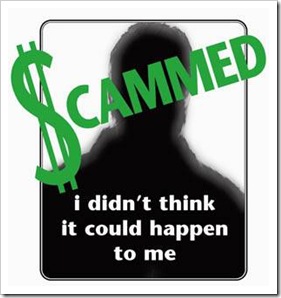 Not an 'a-peeling' win
By R.K. SHYAMALA
KUALA LUMPUR: Scratch and win scams has now evolved to become "peel and win."
Instead of scratching a card to reveal the prizes, victims now have to peel open letters to see what they had won.
A 17-year-old student who only wants to be known as Chin became a victim when he was approached by a couple while shopping at Times Square on Aug 17.
He was asked to peel open a card-like envelope and was told he had won a car.
Several newspaper cuttings with pictures of those who had purportedly won were shown to him to gain his trust.
Chin was later brought to an office in Taman Desa here and was asked to pay RM5,600, which included payment for government tax, transportation and advertising costs.
The overjoyed Chin paid RM3,400 and in return he was given a mattress, vacuum cleaner and air purifier.
"While taking the things to his home in Old Klang Road by taxi, Chin related what had happened to him to the taxi driver," MCA Public Services and Com- plaints Department head Datuk Micheal Chong told a press conference.
Chong said the taxi driver later told Chin he had been deceived and asked him to seek the MCA's help.
Chong said when he asked Chin to go back to the office and ask a for receipt as proof, the office staff refused to give him a receipt and instead asked him to settle the full amount if he wanted one.
"And Chin was given a certificate stating how much he should pay," said Chong.
Neither the man nor woman staff member could be reached through their handphones.
Chong said between March and yesterday, 32 other victims who sought his help had reported losses amounting to RM180,000.
"Of these, I solved six cases and managed to get back a total of RM72,000 for the victims," he added.
Chong also urged the public to be careful and not to be deceived by such scams.
He said victims were usually approached in supermarkets around the Klang Valley.
"I will send a letter to supermarkets asking them not to allow tricksters into their premises," said Chong.
From:thestar.com.my/news/story.asp?file=/2009/8/25/nation/4584724&sec=nation