On 4 June 2008 the Malaysia Government announce that the pump price of petrol will be raised 41% to RM2.70 a litre while diesel prices were to be raised 63% to RM2.58.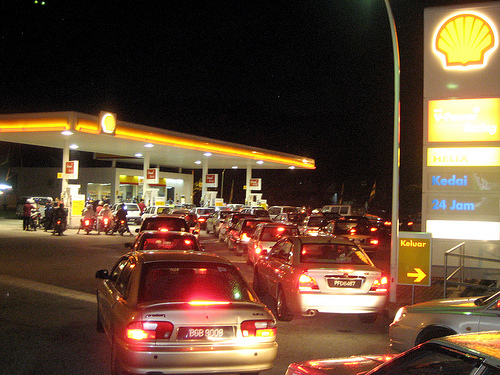 This is due to crude oil prices spiraling out of control, mainly due to speculative pressures rather than supply issues. In order to relieve some of the burden on vehicle owners, owners of cars will received cash rebate
We have been told that what we paid for petrol is still cheaper compare to neighbour countries. Let do some fact finding. The below diagram bare it ALL!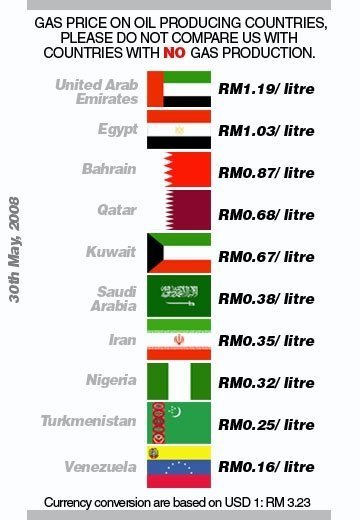 With electricity and food prices also on the rise,it is unlikely that these rebates will alleviate much of the belt-tightening.