Want to send FREE SMS to To Any Mobile In  the World?
Sending SMS messages do not have to be expensive anymore!
Use your Computer to send free SMS and chat to friends and loved ones all over the world.
You don't need to send text messages from your phone anymore!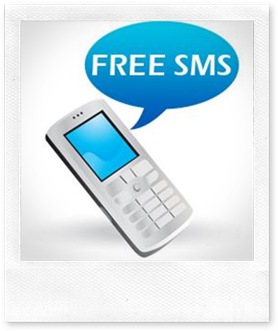 Why I like to use this service because there is No registration Required!
and the Best part is It is FREE!
Just follow the Simple Steps:
1) Visit  freesms.cloudapp.net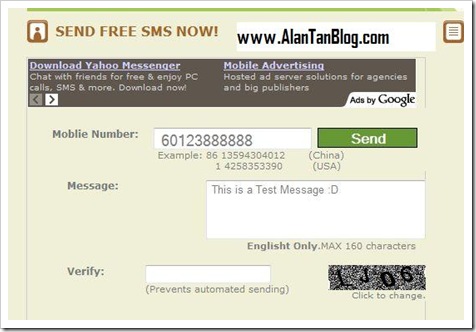 2) Key-in the Mobile number
(if Malaysian number then always start with 6 )
3) Type in your SMS text
4) Type the Verification Code
5) Press Send
6) If successfully send, an message "Sent successfully. Thanks for your support. : )" will be display.
Happy SMS!
** The Quality of this Free SMS cannot be guarantee as it is free.
** I have tested by sending SMS to two different Malaysian  mobile numbers and it was successfully send.
**  I am not sure how long will the service remain FREE.
Feel free to leave your comments below about this free SMS service.