Do take a time to listen to my Radio Interview on our local radio station, BFM 89.9 – The Business Station on this Saturday-25/6/11 at 11:30am.
This interview was on my book that I wrote called  Make Money Online Without Selling Anything! on Ringgit & Sense segment.
Thank to the BFM's producer, Mr.Lim Soon Heng.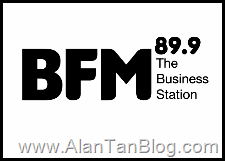 It's not easy to be a good radio producer as it involve a lot research and preparation work before an interview. Your interview topics must be interesting, able to capture audience attention and add value to the listener.
You can tune in to radio station called BFM (The Business Radio Station) FM 89.9 or listen online via podcast www.bfm.my