Credit card fraud can happen to everyone at anywhere.
This type of fraud is not a new thing and if you ask around you will possibly find at least one person you know who has been the victim of such a crime.
It Often happen when you least expect it!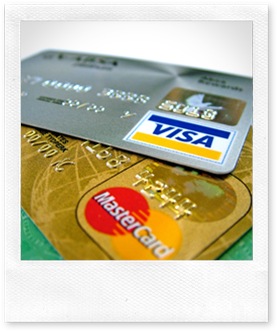 One of the way on How to Avoid to Be a Credit Card Fraud Victim is to be aware of the Risk when applying  for credit cards at shopping complexes or any other outlets.
It can easily expose you to become a victim of credit card fraud.
Read the Real Life experiences below:
Beware of credit card scam
NEXT time you apply for credit cards at shopping complexes or any other outlets beware as you may become a victim of credit card fraud.
When, Tang Yong Seng from Segambut, KL, applied for a credit card at a mall, he did not realise the photostat copy of the application with his signature and personal details could be used to make new cards.
Three years ago, Tang's identity was used in two different modus operandi by a fraud syndicate without his knowledge.
The syndicate used his name to apply for new credits cards and even reported his existing credit card missing in order for a new card to be delivered to them.
He has been running to and fro to the relevant agencies like the Bank Negara, the five local and international banks involved in the problem as well as the police.
Tang also sought the assistance of Segambut MP Lim Lip Eng who has been acting as his lawyer as well.
He has been billed for extravagant purchases like air tickets worth RM2,000, water filter system and jewellery worth RM5,400.
After conducting an investigation, two of the banks admitted the claims were fraud and Tang was not required to settle the bills.
However, one bank insisted Tang settled the payments and even took the case to court despite three police reports as well as a letter by Lim explaining the situation.
After two years in court, a full trial was fixed on Nov 5 but during the hearing, the lawyers for the bank concerned withdrew the charges without any explanation.
Lim said many people were unaware of the seriousness of the issue and ignore the summonses from the court.
Lim added that the government's move to charge RM50 for each credit card per year was not feasible and did not solve the problem.
from:thestar.com.my/metro/story.asp?file=/2009/11/9/central/5068543&sec=central
Fooled by credit card a "promotion"
LATELY, many banks and card issuers are aggressively holding credit card promotion campaigns outside their business premises such as shopping malls and petrol stations.
I was made to understand by the regulatory authority that such campaigns are permissible, as banks and card issuers are allowed to outsource their marketing and promotional functions to third parties as long as they adhere to several criteria.
Unfortunately, no safeguards have been put in place to ensure that consumers do not fall victim to fraudsters, who may pose as agents or staff of the card issuers to gain our personal data for illegal activities. I am probably one such victim.
Less than three months ago, after much persuasion from a person who claimed to represent a renowned foreign bank, I applied for a credit card during a promotion held at a petrol station near my house in Kuala Lumpur.
I was asked for my IC, driving licence and existing credit card issued by another bank, which he made photocopies of. I was also asked to fill up a form, detailing my personal data such as address, phone number, occupation, employer's name etc.
It did not occur to me at that time that these people (there were two to three people stationed at the petrol station) may be fraudsters, as many other people also signed up for the credit cards. Furthermore, the promotion was held at a legitimate business premises which I had frequented for years.
About a month after I submitted my application, I decided to call up the foreign bank concerned to check on the status of my application. To my surprise, the bank told me that they didn't have my application form on their record and promised to re-check and call me back in a few days.
The bank subsequently called back, and told me that they definitely did not receive my application form and did not hold any promotion campaigns at the petrol station during the month which I applied for the card.
I believe that I could possibly be a victim of identity theft, and my main worry is that these unscrupulous people may have used my personal data to apply for a loan/card from another bank.
I have subsequently lodged a police report and written to all three parties concerned (the bank, petrol station operator and the regulatory authority), urging them to seriously look into this and ensure that there are sufficient safeguards in place to protect unsuspecting consumers.
But what is more disappointing is the feeble responses I received from all the three parties, which seems to indicate their lack of seriousness on this issue.
I hope consumers will be more careful the next time they are asked for their personal data.
VICTIM, Kuala Lumpur.
from:thestar.com.my/news/story.asp?file=/2009/10/16/focus/4890500&sec=focus