The government had in its Budget 2010 proposals last week  announced a RM50 service tax on each principal credit card, charge cards, including free cards and RM25 for supplementary cards by January next year.
This is a Bad news and ridiculous to Malaysia credit card holder.
It  will effect all the credit cards including that have been promoted with the tag line "Free for Life".
No more freebies.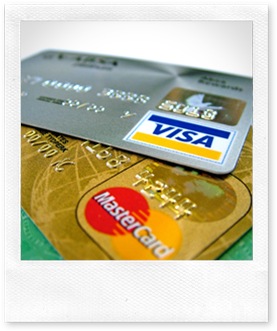 Government is expected to collect additional half a Billion ringgit in service Tax from the existing 11 Million credit card holders.
Therefore, I expect most users will cancel their existing credit cards as having more than one credit card is NOT uncommon nowadays.
All your accumulated reward point will be void when the cancellation occurred.
This predictable as customer want to prevent any unnecessary charges and expenses.
Are we being encourage to carry lot of cash all the time and risk to be the victim of snatch thieves?
I have more than five credit cards and do not owe any monies as I pay in full each month.
Why the government need to impose this charge on us, especially on users that spend within their means?
I think the government should not impose the RM50 service tax to those who have more then one card but pay all their credit cards bill in full and on time.
The service tax RM50 will be collected on 1st January 2010 for One year and there will be NO provision for refund of the tax even you cancel the credit card within a year.
The Government goals  in promoting on-line-banking and cashless transaction will be effected as most customer will opt  using cash.
I have no choice but to cancel all other cards except one of my credit card and lose my Reward Points and my ability to spend wisely using multiple cards.
I feel the Government should look into this matter again and sincerely requested to waiving the service tax for those who use their credit cards responsibility without accumulating any balance every month.
RM50 service tax for card holders
A SERVICE tax of RM50 will be imposed on each principal credit card every year beginning Jan 1.
For every supplementary card, a RM25 service tax will be charged yearly.
The move to impose this tax is to promote prudent spending as the use of credit cards is extensive. The number of cards increased from two million in 1997 to 11 million as of August this year. They exclude the 285,000 charge cards already issued.
Muslim Consumer Association of Malaysia secretary-general Datuk Dr Ma'amor Osman said it would encourage consumers to limit the number of credit cards they hold.
"Instead of having five or six credit cards, it will encourage consumers to reduce their cards to only one or two because it will be costly to pay service tax, interest, finance charges and so on," he said.
Penang Consumer Protection Association president K. Koris said the service charge would not deter people from continuing to use their cards.
He added that the Government should instead re-look at imposing a restriction for credit cards and allow only those earning a minimum salary of RM5,000 a month to qualify for cards.
KPMG partner Ooi Kok Seng said the RM50 service tax would burden the lower income group but many would continue applying for multiple credit cards as they depended on the credit facilities.
He added that a significant number from the lower income group paid their credit card bills via installments and would not be able to write off the cards immediately.
Meanwhile, in a statement, the Penang Chinese Chamber of Commerce urged the Government to review the proposal as it would hinder domestic spending.
It suggested that the Goverment impose service charge on the second and subsequent cards.
Meanwhile, office clerk S. Siva, 48, plans to return eight of his nine credits on Monday morning.
"I definitely won't be able to afford the service charge if I keep all my nine cards," he said.
Siva said although he had nine cards, he only used one and only signed up for the rest after being told that all fees would be waived for life.
from:thestar.com.my/news/story.asp?file=/2009/10/24/budget2010/4969248&sec=budget2010
Fomca Welcomes Service Tax On Credit Cards
KUALA LUMPUR, Oct 23 (Bernama) — The government proposal to impose a RM50 annual service tax on principal credit and charge cards is seen as an effective way to check the problem of card holders being declared bankrupt due to poor financial management.
Federation of Malaysian Consumers Association (Fomca) chief executive Mohd Yusof Abdul Rahman said with the imposition of the tax, only those who could afford the cards would use them.
To ensure effectiveness, an individual eligible to own a credit card should have an income of RM3,000 or more and a higher minimum repayment sum should be set, he told Bernama.
When tabling the 2010 Budget in the Dewan Rakyat Friday, Prime Minister and Finance Minister Datuk Seri Najib Tun Razak said that to promote prudent spending, the government proposed to impose a RM50 service tax a year on each principal credit card and charge card and a RM25 service tax a year on each supplementary card effective Jan 1 next year.
Mohd Yusof said that though the number of people declared bankrupt owing to credit card debts was small, the situation was worrying because many of them were people aged 30 and below.
from:bernama.com/bernama/v5/newsindex.php?id=449281
PM: RM50 for credit card not a big deal
HUA HIN: Describing Budget 2010 as "painless", Datuk Seri Najib Tun Razak said the people should not complain about the Government's decision to impose a RM50 annual service tax on principal credit and charge cards.
Instead, the Prime Minister said they should look at the overall benefits offered by the Govern-ment in the Budget.
"They are getting the RM1,000 tax relief and those paying tax at 27% will now pay 26%.
"So, they get two (relief measures) and only have to pay RM50 (per credit card). Don't tell me they cannot pay RM50?" he said after a meeting at the 15th Asean Summit here yesterday.
Najib, who arrived here on Friday after tabling the Budget in Parliament, had earlier asked the media on the reaction back home to his maiden Budget.
from:thestar.com.my/news/story.asp?file=/2009/10/25/budget2010/4974446&sec=budget2010