Identity Theft is very common nowadays!
How often you received Promotion Call from unknown organization?
With identity theft on the rise, it is necessary to be aware what is the Dos and Don'ts Of Using Credit Cards Responsibly.
All of us are not born knowing how to use credit cards.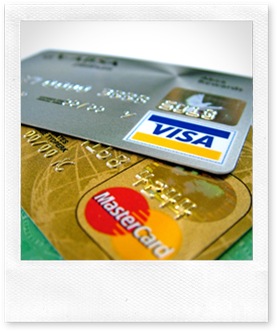 Still, it is very important learn the steps to avoid being Identity Theft victims.
Do's
* Keep your signed receipts and use them to counter check against bank Monthly Credit Card's Statement. It is a good practice to Keep your invoices for a comparison with your credit card statement.
* Memorize your Personal Identification Number(PIN) and destroy the PIN notification
* Change your PIN periodically
* Keep your Credit Cards in a secure place.
* Do notify the bank in advance on any change of address if you move.
* Do keep the bank updated with your latest mobile number to allow the bank to perform verification of unusual or suspicious transactions.
* Report immediately to your Credit Cards issuer if your Credit Cards is lost or stolen. It good to keep a list of latest bank Credit Cards contact number.
* If you have just received a new credit card, put your signature on the backs of your credit cards right away and call the Bank to activate the Credit Cards. Cut up the old cards when they expire.
* Always Rip up or shred all bills that would have any private information on them.
* Do sign up for the Credit Card Protection(CPP). Learn more about CPP at Card Protection Plan Explained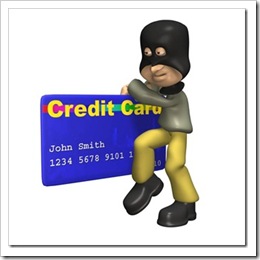 Don'ts
* Never allow any third party to transact on your behalf. Get a supplementary Credit Cards whenever possible.
* Do not throw your  signed receipts away immediately after a transaction.
* Do not  write your PIN in your diary or book.
* Do not leave your Credit Cards in your car, office drawer or briefcase.
* Do not enter your Credit Cards details on a public computer.
* Do not give Credit Cards details over the Phone or Internet if you are unsure. Always call back to verify.
* Do not provide your Credit Cards information on a website that is NOT a secure site.
* Never provide your Credit Cards information Online unless you are making a purchase.
* Do not keep any of your account numbers, Credit Cards or any sorts of receipts scattered around anywhere.
* Never respond to e-mail that request for your Credit Cards information.
* Do not EVER respond to e-mails that ask you to go to a website to verify personal(and Credit Cards) information.
* Be cautious about e-mails that offer credit services. many unsolicited e-mails are fraudulent.
* Never click on Internet Web link within e-mails. Instead type the ink manually. This maybe Phishing.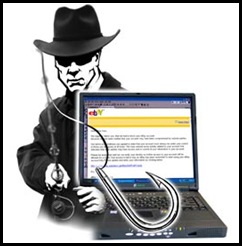 What is Phishing?
Phishing is the term coined by hackers who imitate legitimate companies in e-mails to entice people to share passwords or credit-card numbers.
Recent victims include Charlotte's Bank of America, Best Buy and eBay, where people were directed to Web pages that looked nearly identical to the companies' sites.
Tips on how to avoid the Internet scam known as phishing.
.
If you receive a Call from a Telemarketeer, ask questions. The fewer questions the caller can answer, the more likely they are calling from illegitimate business.
Identity Theft can make your whole life turned upside down and will definitely give you a terrible nightmares.
Just using the information above will help you to minimized your risk to become the victim of identity theft.
Being vigilant in protecting your information can save you money, time and stress.
Scam victim seeing red over bank's lack of urgency
I HAVE been a victim of an Internet scam. Upon realising an hour later that I had been fooled into paying US$1.88 because I was unable to find the website, I immediately made a call to Maybank.
I had to wait for more than 30 minutes before my call was answered. This was way past midnight. I was then redirected to the credit card department and during this time, I had to wait for another 10 to 15 minutes. A woman staff then informed me my card had been charged three times within an hour amounting to RM220.
This was the point where the frus­tration began. First, I was advised to check with the merchant if they were fraudulent. Further to that, I was asked how I knew the website would use my card to do any unauthorised transactions, and how they could know my security pin.
The call centre then proceeded to tell me that all Maybank online transactions require a password, which I am not familiar with.
Finally I conceded to pay the abovementioned charges, as all I wanted was for my card to be cancelled to prevent further unauthorised transactions. Now here's the cherry on top of the whole debacle. I couldn't cancel my card because it was not lost and because I couldn't prove that fraudulent charges had been made to my card.
I now had to tell her that I had just dropped my card in a drain and wanted to report a lost card. Five minutes later, her superior told me he had to charge me RM50 for losing my card.
Where is the comfort of security for credit card users after they suspect they had been duped? Plenty could happen between midnight and 8.30 in the morning.
What's the purpose of a call centre if I still need to make a formal complaint at the nearest Maybank? Is this standard procedure?
D. SOON, Kluang.
from:thestar.com.my/news/story.asp?file=/2009/11/13/focus/5101886&sec=focus
Dark side of the Internet
I refer to the letter "Scam victim seeing red over bank's lack of urgency" (The Star, Nov 13). The writer highlighted his frustrations over the cancellation of his credit card as a result of an Internet scam.
The Internet is a useful tool but it also has a dark side, and unless we take precautions, it can cause us more harm than good.
Cyber crime such as the Internet or phishing scam is pervasive, so much so that it has overtaken illegal drug trafficking as the No.1 criminal money maker. One in five people around the world will become a victim of cyber crime. Scammers and hackers don't just destroy computers – they destroy lives.
Today, cyber criminals are more like off-line crime syndicates gangs. They operate in an underground cyber crime economy – equivalent to an Internet black market – where they buy, sell, barter and trade criminal skills, tools and even your private information, such as ID and credit card details.
Their methods are also getting sophisticated and devious. Our researchers see over 200 million attacks on average every month, most of them are never-seen-before threats and delivered via the Web.
Symantec is committed to reaching out to consumers to educate them on the changing online threat landscape and empowering them with tools and knowledge to avoid digital dangers and protect their online lives.
Here are some important tips you should always keep in mind to avoid Internet scams:
> Invest in a comprehensive security software.
This is the most fundamental layer of defence to safeguard your financial information. Look at security software that not only offers basic protection from viruses and spyware, but also helps detect malicious attacks.
It's no longer sufficient to have anti-virus solutions alone, but also two-way firewall, password encryption, anti-phishing toolbars and regular updates. Your security suite should also feature the latest technology as traditional solutions such as the signature approach and behaviour-based detection are obsolete and are not keeping pace with threats being created by cyber criminals.
> Be wary of e-mail asking for confidential information, especially of a financial nature.
Legitimate organisations will never request sensitive information via e-mail, neither will they contact you out of the blue and ask for your account information.
> Don't cave in to fear.
Cyber criminals know how to trick us into lowering our defences. For example, they may threaten to disable an account or delay services until you update certain sensitive information. If there's a legitimate reason that your bank needs information from you, they will contact you via official correspondence. Don't let fear dictate your actions.
> If it sounds too good to be true, it probably is.
People go online to find great opportunities. They want to work from home, get investment tips or a good bargain. The reality is that if the deal sounds too good to be true, then it's probably a scam. There are legitimate work-at-home opportunities, investing newsletters and sales deals online but they're going to come with pros and cons just like the real world. If you don't see any cons, assume that you're seeing a scam.
> Familiarise yourself with a Web site's privacy policy.
> Watch out for generic-looking requests for information.
Fraudulent e-mail is often not personalised, while authentic e-mail from your bank often refer to an account you have with them.
> Never submit confidential information via forms embedded within e-mail messages.
Never use links in an e-mail to connect to a Web site. Instead, open a new browser window and type the URL directly into the address bar.
EFFENDY IBRAHIM, Norton Business Lead, Asia South Region, Symantec.
from:thestar.com.my/news/story.asp?file=/2009/11/19/focus/5109490&sec=focus